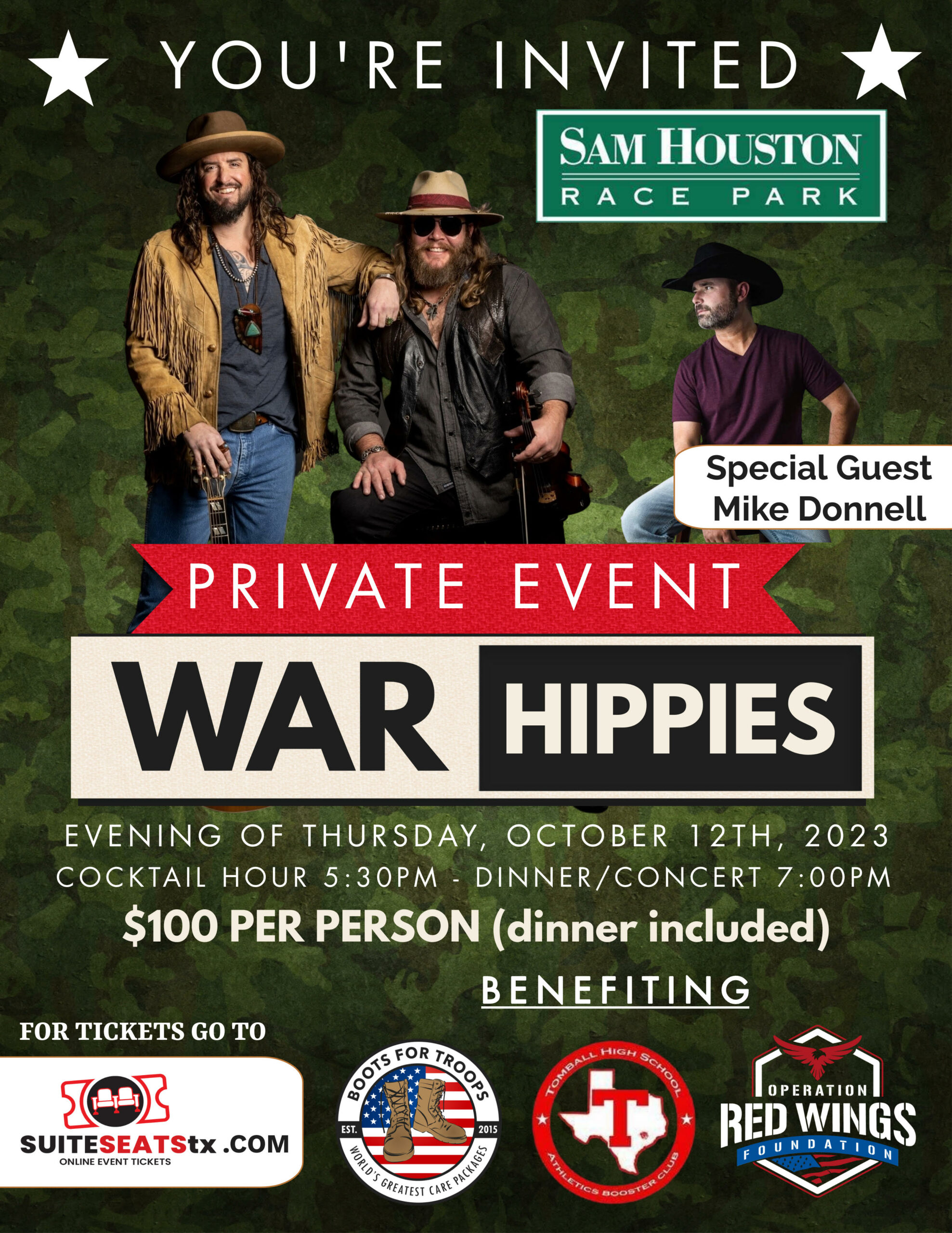 Join us for an invite only event benefiting three different organizations. Live performance by The War Hippies.
War Hippies has become known for stellar live shows with tight harmonies and brilliant songwriting. With Scooter Brown's impressive five million streams across platforms already plus Donnie Reis' music production and well-known violin, this unstoppable duo continues to wow their fans with every release. The men are also USMC and US Army combat veterans, garnering a special connection with other veterans and military families.
The duo struck a chord with the release of their debut single: Killin' It (2022). The official music video premiered on The Country Network and took the #1 spot on the Top 40 Chart, remaining in the top 5 for over 20 weeks. It was also the top featured video on CMT.com. Their second single, The Hangman (2022), also charted on TCN's Top 40 Chart and won a Telly Award for Craft Cinematography (2023). It has over 1M streams on YouTube alone to date. Both singles have landed in top positions on the official VEVO True Country playlist. Their self-titled debut album was released world-wide in October 2022, while the duo was on the road supporting Travis Tritt and Chris Janson on The Can't Miss Tour. In the first week, the album reached #8 on the iTunes Country chart and #30 across all genres. Their song, Make It Out Alive, from the same album was named to the Top 24 songs of 2022 by American Songwriter Magazine.
Read More